【Capacity】 50-800t/h
【inal products size】 various sizes
【Applied material】 stone, limestone, fly ash, coal powder, slag, clay, granite, cobble, dolomite, bluestone, iron ore, construction waste, glass, cement clinker, etc.
【Applied fields】 bridges, high-ways, road, building construction, the chemical, metallurgy, coal mining and so on.
The Major Equipment and Handling Materials of Aggregate Production Line:
Aggregate production line generally consists of vibrating feeder, jaw crusher, impact crusher, vibrating screen, belt conveyor, electric control, etc. These equipment are suitable for grinding of granite, basalt, bank gravel, bauxite, cement clinker, quartz silicon carbide, sand and iron ore.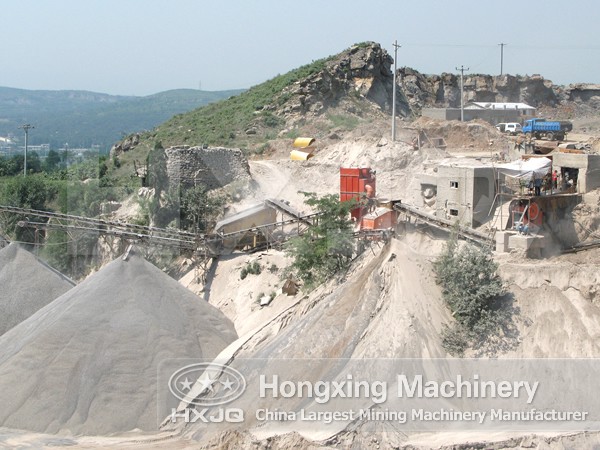 The Advantages and Benefits of Aggregate Production Line:
1. Cubic shape of final product with excellent quality.
2. Our senior engineers tailor every production line for different customers.
3. The content of mud and powder can be controlled.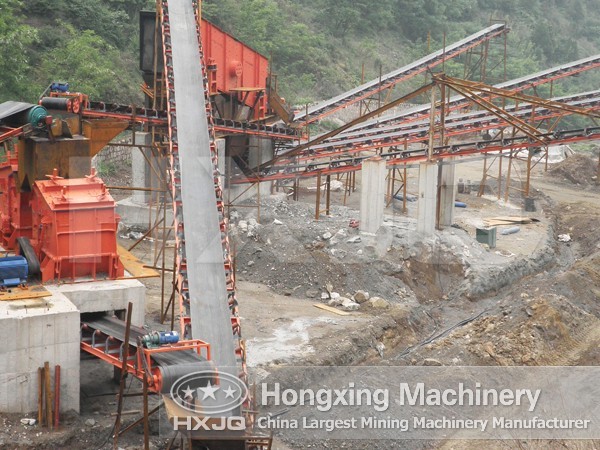 The Working Process of Aggregate Production Line:
The raw material is transferred to jaw crusher for primary crushing by vibrating feeder, then the crushed materials are transferred to sand maker through belt conveyor for secondary crushing. The materials crushed will be transferred to the vibrating screen. The materials with suitable size will be transferred to sand washer, after being washed, and then the clean final products will be discharged.