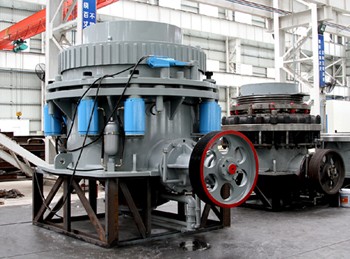 Processing capacity: 12-1000t/h
Cone diameter: 600-2200mm
Applied material: barite, marble, calcite, kaoline, coal, gypsum, concrete.
Get a Quote
The Detailed Description of Hydraulic Cone Crusher:
Hydraulic cone crusher, the latest generation of crusher in today's mining construction industry, can replace spring cone crusher and general hydraulic cone crusher, and it is ideal equipment in large stone plant and mining crushing.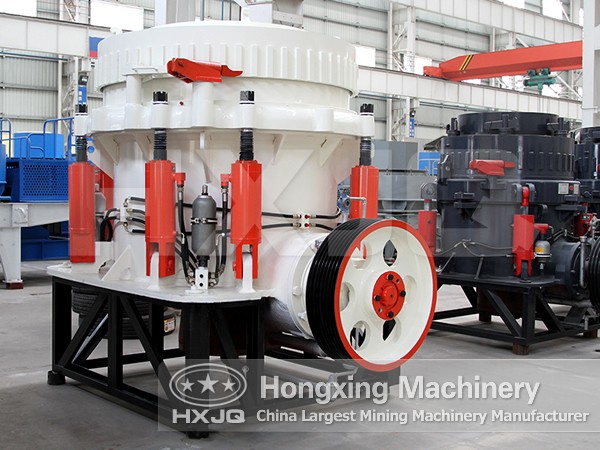 The Advantages and Benefits of Hydraulic Cone Crusher:
The hydraulic cone crusher is with large reduction ratio, simple structure, low manufacturing costs, high productivity, easy maintenance and adjustment, superior performance of hydraulic overload protection system, easy to fulfill automatic control and other advantages.
The Working Process of Hydraulic Cone Crusher:
When the hydraulic cone crusher works, the rotating of the motor drives pulley or coupling, shaft and cone axis in a axis, to make eccentric shaft do periodic rotation-swing movement. After materials entering the crushing cavity from the feeding port, they will be impacted, squeezed and grinded by the eccentric shaft and rolling mortar wall, resulting in a crushing effect. Hydraulic overload system can solve the failure when the machine is in failure or stopped abnormally, which plays a positive role as insurance and greatly reduces maintenance cost and increases productivity.