The Handling Materials and Application Field of Hammer Mill:
Handling Materials: pebble, calcite, granite, quartz, concrete, dolomite, bluestone, iron ore, limestone, iron ore, coal gangue, construction waste, ferrosilicon, basalt, sandstone, rocks, ore, glass, cement clinker and some metal. Hammer crusher can be widely used in some fields such as roads, bridges, the metallurgy, the chemical industry, mining, building construction and so on.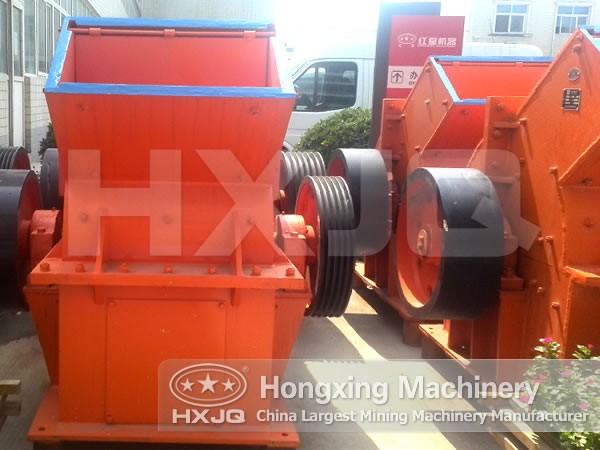 The Advantages and Benefits of Hammer Mill:
1. Big reduction ratio: maximum feeding size is 1.3-1.5m; 3-150mm of discharging size.
2. High fineness of discharging size: favorable shape with aggregate, the powdery material is no more than 20%.
3. Simple process: the two or three stage crushing is reduced into single stage.
4. Economical: small capacity of matched motor, which greatly reduces the production cost.