Processing ability: 0.26–30 m³
Diameter: 240–850 mm
Applied material: pebble, calcite, granite, quartz, concrete, dolomite, bluestone, iron ore, limestone, construction waste, etc
Get a Quote
The Handling Materials of Sand Making Machine:
Sand making machine can be used to handle some materials such as pebble, calcite, granite, quartz, concrete, dolomite, bluestone, iron ore, limestone, construction waste, etc.
The Introduction and Function of Sand Making Machine:
Sand making machine is high-efficiency rock crushing equipment with domestic and international leading level; the machine is developed by introducing the crushing theory and technology from Barmac Company of America and combining the actual situation of sand making. It is widely used for crushing of hard and brittle materials, such as rock, grinding material, refractory material, cement clinker, quartzite, iron ore and concrete aggregate; and it is especially suitable for the sand and sandstone making for construction and road paving.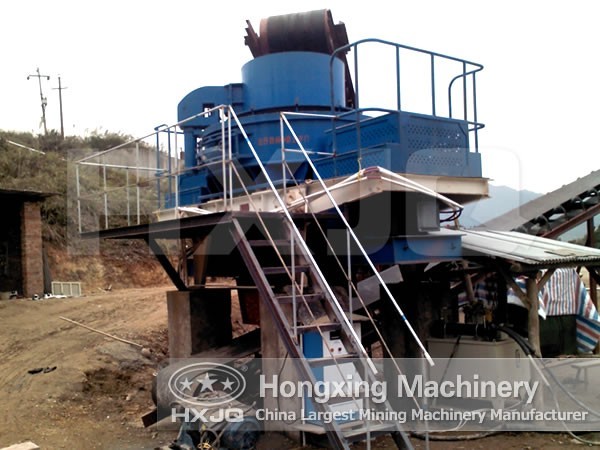 The Performance Characteristics of Sand Making Machine:
1. This machine is a new type rock crushing equipment developed in the 1990s and is used for substituting roller and ball mill.
2. The structure is simple and the operation is stable.
3. Low energy consumption, high output and big reduction ratio.
4. Small bulk, convenient operation, installation and maintenance.
5. The product is in the cubic shape with small iron pollution.