The Benefits and Advantages of O-SEPA High Efficiency Separator
New type O-SEPA separator is a highly efficient powder separator that is developed on the basis of traditional O-SEPA powder separator and by using the most advanced technology in the international market. Compared with common O-SEPA separator, the improved O-SEPA separator increases the separation areas of the powder separator, so that the separation ratio of the materials in the actual condition is higher and the powder separation effect is better.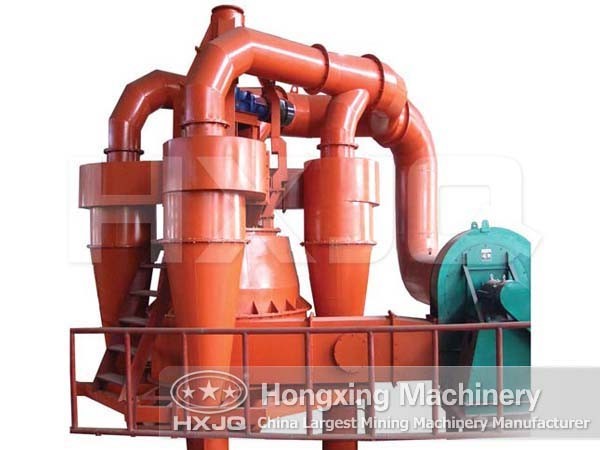 The Excellent Features of O-SEPA High Efficiency Separator
This type of powder separator increase the air amount for three times, thus improving the separation efficiency to over 80%, and the separated products are more even and more reasonable in particle distribution, and at the same time, the energy produced by the rotation of the air flow is transmitted to the rotor, thus reducing the electricity consumption of the drive device and avoid the energy consumption of slipstream.
The Working Principle of O-SEPA High Efficiency Separator
The ground materials are fed in from the upper part of the separator, and after fully scattering by the scattering plate and the dash plate, the materials will go into the separation area. The first air and the secondary air introduced by the tangential pipe also go into the separation area through the turning vane. Influenced by the cage-type rotor and the horizontal separation plate, the separating air flow will form horizontal eddy to separate the materials. The fine powders go into the bag-type dust collector from the upper outlet to become the final products and the coarse powders will fall to the lower cone during the falling process. The materials that finally fall into the cone will be separated by the third air, and the separated fine powders will be brought by the air flow to the upper outlet, and the rest coarse particles will be discharged from the bottom outlet as returning powders and be returned to the grinding mill for re-grinding.