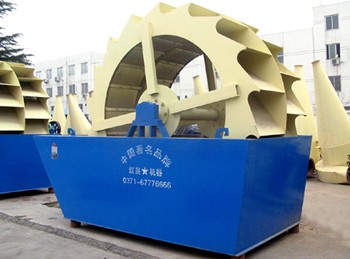 Processing capacity: 15-200t/h
Motor power: 5.5-55kw
Applied material: barite, marble, talcum, calcite, dolomite, fluorite, kaoline, coal, gypsum.
Get a Quote
The Description and Application of Sand Washer:
Sand washer is a kind of water washing style equipment to be matched with the sand making machine and can reduce the dust and stone powder which mixes with the final sand, so sand washing machine can improve the quality of the sand. Sand washer is mainly used in building site, gravel plant, concrete dam building site of hydropower station, etc.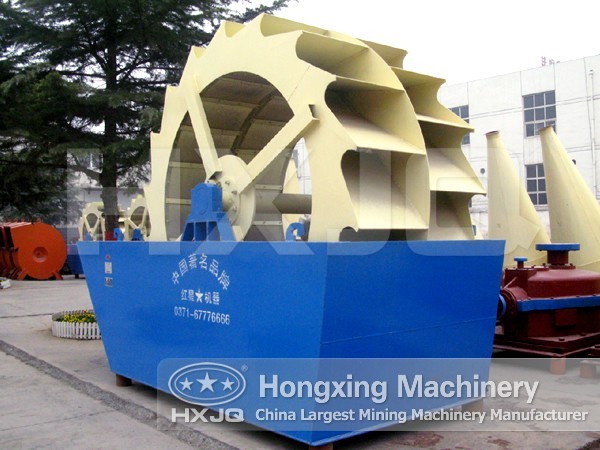 The Advantages and Benefits of Sand Washers:
Advantages are: reasonable structure, high efficiency, and little sand loss during washing; the most advantageous factor is that the transmission device isolates with sand and water, which greatly reduces the failure rate. It is the perfect equipment for domestic sand washer industry.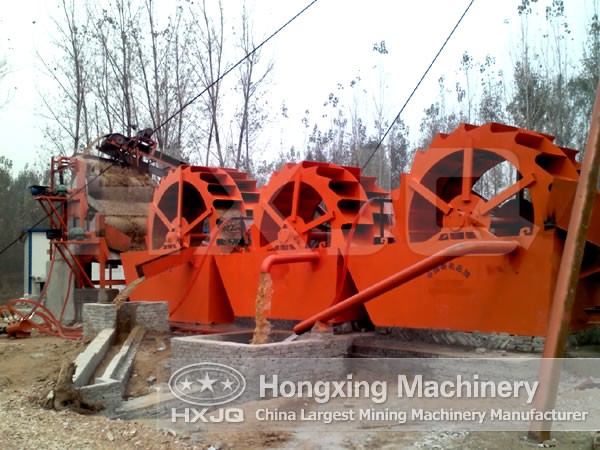 The Working Principle of Sand Washers:
Feed material is normally delivered between two to four feet from the feed end of the box and is subjected to an aggressive washing action resulting from the intermeshing paddle design. The paddles perform two functions: they help convey material and are the catalyst to material on material scrubbing. The clean material works uphill, between the shafts, and is discharged out the bottom of the box. Deleterious materials are absorbed into water and carried over a weir on either side of the box. The length of the washer box is dependent upon the percentage and tenacity of clay or the waste to remove.