The Handling Materials and Application of Roll Crusher:
Mainly used for the crushing of medium or lower-hardness mines and rocks with medium or lower rigidity in mine selection, chemicals, cement and building materials industrial production.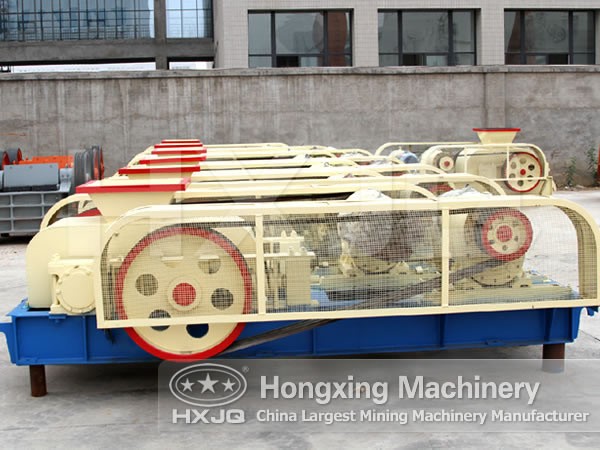 The Interior Structure of Roll Crusher:
The main composing parts of the wheel gear driving device include the fixed roller, movable roller, driving shaft, machine frame, underbed, cover piece and long gear cover.
The Working Process of Roll Crusher:
The double roll crusher is driven by the belt conveyor of the electric motor, and through a pair of middle reduction gear rolls, the fixed roll will rotate; and relying on a pair of long gears on the other side of the fixed roll, the movable roll is driven to move, and the two rolls will move in a relative motion in order to squeeze the materials.