【Capacity】 0.5-30t/h
【Material】 cement, quartz, feldspar, barite, calcite, gypsum, limestone, dolomite, talc, marble, fluorite and lime.
【Application】 building materials, chemicals, fertilizer, metallurgy, mining, refractory, ceramic, steel, thermal power, coal.
The Handling Materials and Application of Powder Production Line:
Powder grinding production line is applied to grinding and powder mill processing in metallurgy, building materials, chemical engineering and mine, as well as the processing of calcite, talc, barite, fluorite, rare earth, marble, ceramic, aluminum bauxite, manganese ore, phosphorus ore, iron oxide, quartz sand, cement clinker, activated carbon, clay, gangue, gypsum, silicon carbide, refractory, and non-flammable mineral material with Mo's hardness lower than 8 and humidity less than 6%.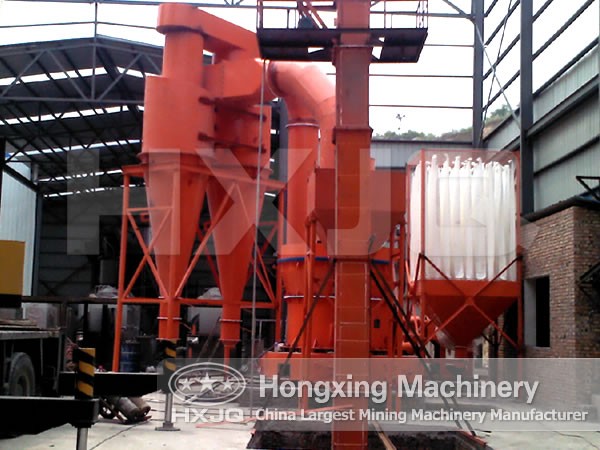 The Advantages and Benefits of Powder Production Line:
1. The equipment has small volume but large production capability
2. The equipment with easy structure can not be damaged easily.
3. It has comparative less energy consumption
4. It can be conveniently operated and easily controlled.
5. The products are of good quality and gypsum of Paris is of ideal components and stable physical properties